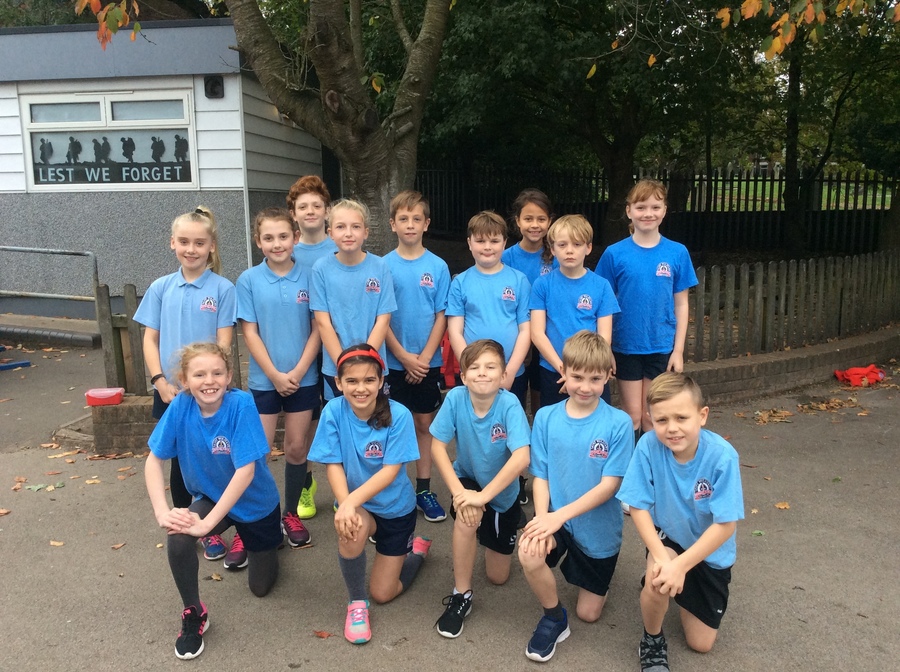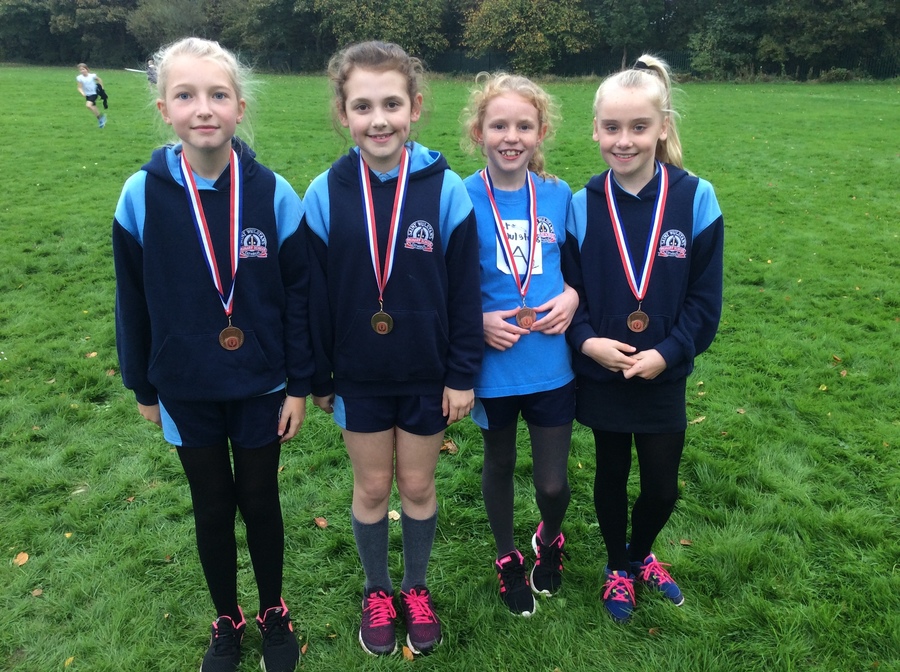 Y 5 & 6 Cross Country
During this year's cross country meets St Wulstan's entered two boys teams and two girls teams.
The children participated in 4 meets over 5 weeks and finished with a relay event on the final week of the first half term. All children did extremely well throughout some very challenging courses. A special mention goes to one of the girl's teams (pictured above), as they finished 3rd overall after all the meets were completed!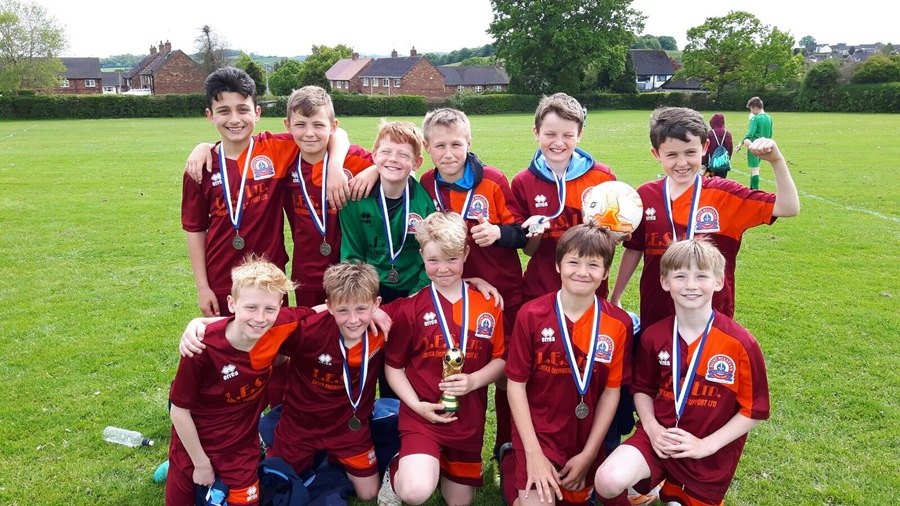 Summer 2017
Y5&6
Newcastle

Town Football Tournament
The Y6 boys entered their very last tournament representing St Wulstan's in June. Mr Killeen worked his magic to lead the team to deserved Victory! Well done to all the boys, a great way to end their time here!
Swimming Gala
Y5&6 girls and boys both competed at the Newcastle Schools Swimming Gala. Having very little racing experience the swimmers performed excellently and Mr Glover was very proud of their efforts!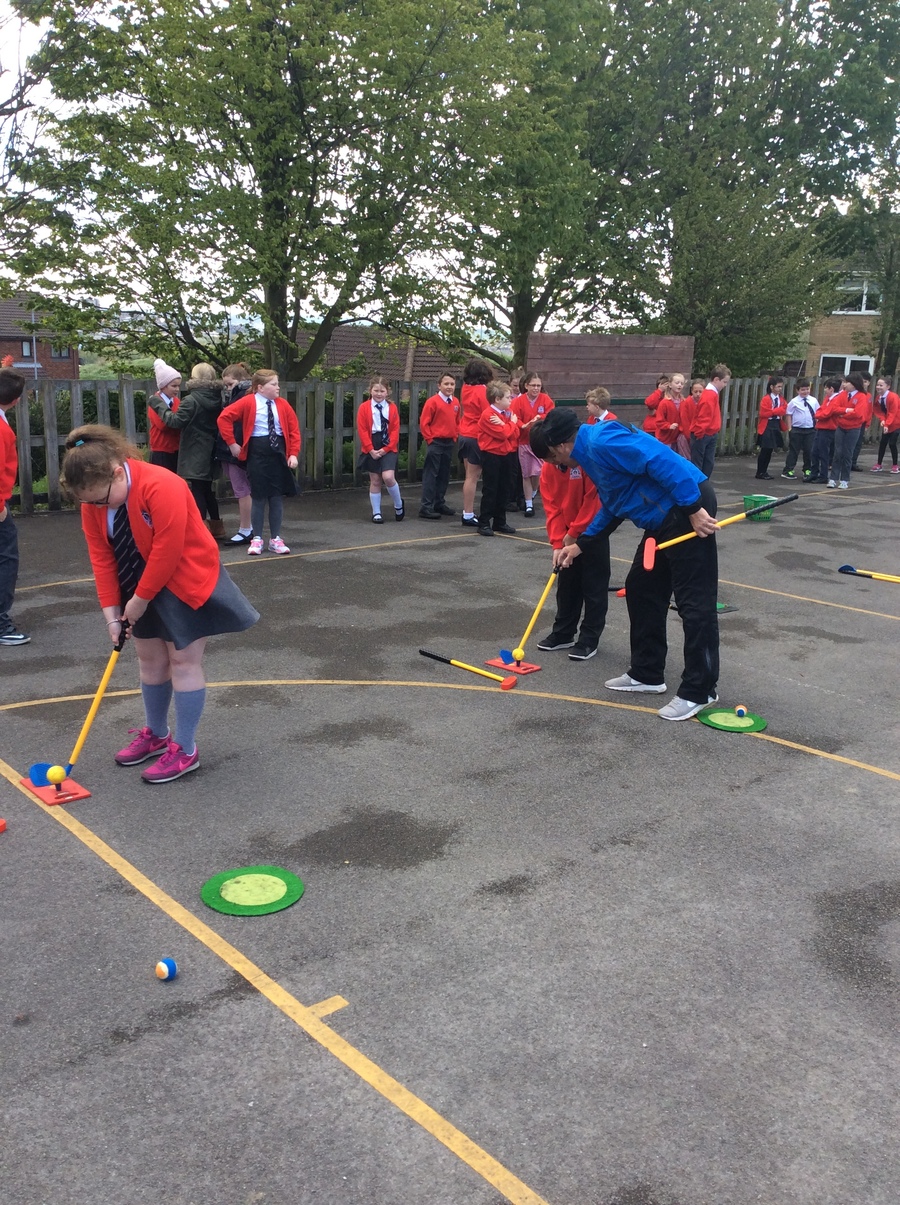 Spring 2017
Tri-Golf
St Wulstan's entered their very first Tri-Golf Tournament in May and enjoyed it very much. This is definitely a sport that will be continued again at school in the summer months next year.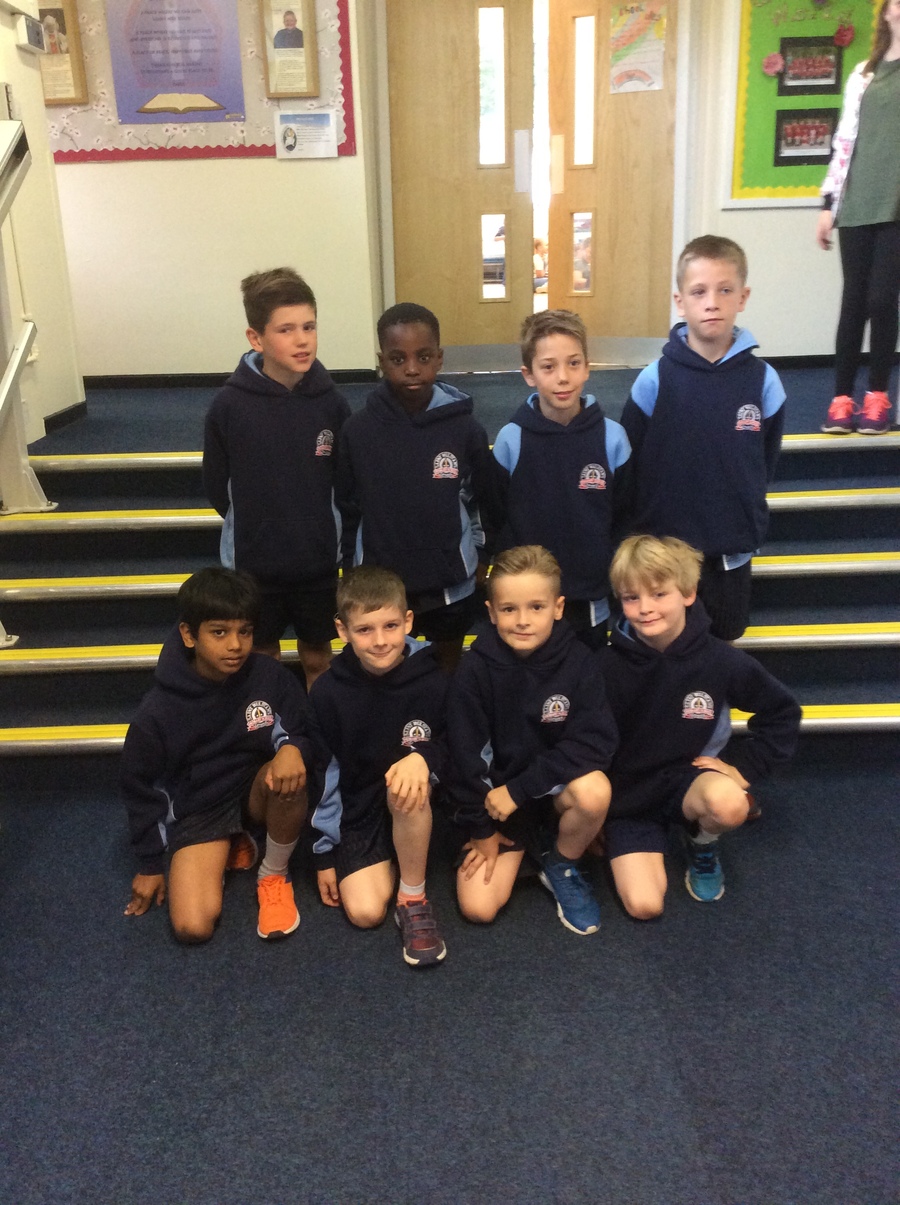 Y3&4 Cross Country - County Finals
Both Y3&4 boys cross country teams competed in the highly competitive country finals. Despite not getting a winning team score, all boys performed excellently. A special mention to Charlie Barbour who managed an 8th place finish from over 75 runners.
Y3&4 Cross Country - regional
Boys and Girls across Y3&4 competed in their annual cross country meet in May. Everybody performed brilliantly in the heat and both boys teams managed to secure a place in the country finals at Keele. A special mention goes to Jayden Muronda and Charlie Barbour for both getting a top 10 place finish in the race of over 40 runners!
Y3&4 Tag Ruby
Y4's competed in a very competitive Tag Ruby competition at Newcastle Rugby Club. The team battled their way into 3rd position behind joint favourites, Newcastle and St Werburgh's.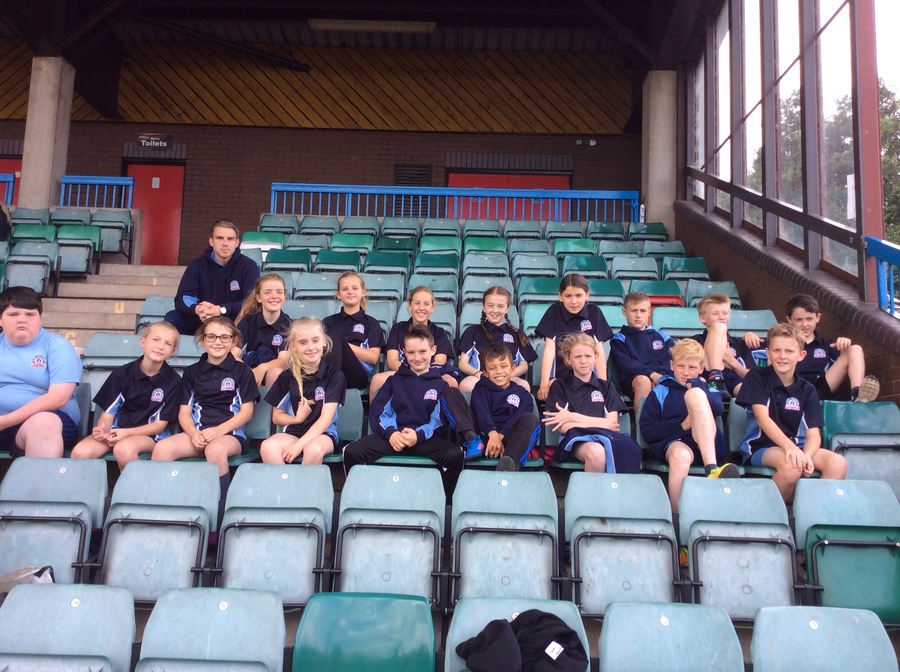 Y5&6 Northwood Athletics 2017
During the summer term, Year 5 and 6 took part in the Newcastle Schools Athletic Competition at Northwood Stadium.
There were many events which included both track and field. All the children performed extremely well and as a team, they won many different medals.
As the competition drew to a close, the results were announced. The children felt very nervous as they knew they had done very well. We had lost of podium finishes with good results coming from both track and field events.
After third place was announced, we were informed that only one point separated 1st and 2nd place. Unfortunately the children came second and lost out to Bursley by one point!
Despite their disappointment they were all chuffed with the result and Mr Glover was very proud of all his athletes.
Autumn 2016
Indoor Athletics
At the beginning of December, 19 year 5 and 6 children took part in the Sports Hall Athletics competition which was held at Newcastle Academy. The competition comprised of indoor field events and indoor track events. All children performed exceptionally well and the team spirit throughout the competition was sensational.
After an anxious wait for the results, St Wulstan's were crowned 'runners up' of the competition. The children were given silver medals which they wore with pride!
Well done to all the children who took part, it was a fantastic team effort!
Y5&6 Cross Country
At the beginning of the Autumn term, the year 6 children took part in 5 Cross Country races. Every child put in 110% during these races and we were extremely proud of their performances. A special mention goes to Emily Marshall and Harrison Rhodes, who both finished in the top 20 of their races!