Intra Sport
Over the year, we encourage the children to participate in a number of different sporting activities within school time. We offer many different sports clubs for the children to participate in and we also organise intra house competitions. The competitions allow the children to work alongside each other in their house teams and develop their teamwork, communication and leadership skills.
Healthy Lifestyles Week 2017
During our healthy lifestyles week we worked in classes to find out the benefits of eating healthily and exercising regularly.
Our children had lots of different experiences throughout the week including: Smoothie making on our own 'SmoothieBike', blindfootball, wheelchair basketball, yoga, boxercise classes and a visit from some local personal trainers.
The event was spread over three days and the children enjoyed it thoroughly!
Ultimate Dodgeball
2017
For the second year running, we held our 'Ultimate Dodgeball Competition'. The event promotes teamwork for our children and it also raises money for the British Heart Foundation. The event was very successful and the children enjoyed competing in their house teams.
This year, we raised over £600 for charity. A big congratulations goes to St David's house team, who won our competition (only two points ahead of St George's).
Ultimate Dodgeball 2016
This was a very successful event and collectively we managed to raise over £1800 for the charity.
The tournament was officiated by Mr Glover and Miss Shone and together they ensured every child not only participated in the competition but had fun whilst doing so.
During the tournament a child was selected from each class for their teamwork skills and sportsmanship and presented with a small prize in achievement assembly.
A big congratulations to the winning house team - St Georges.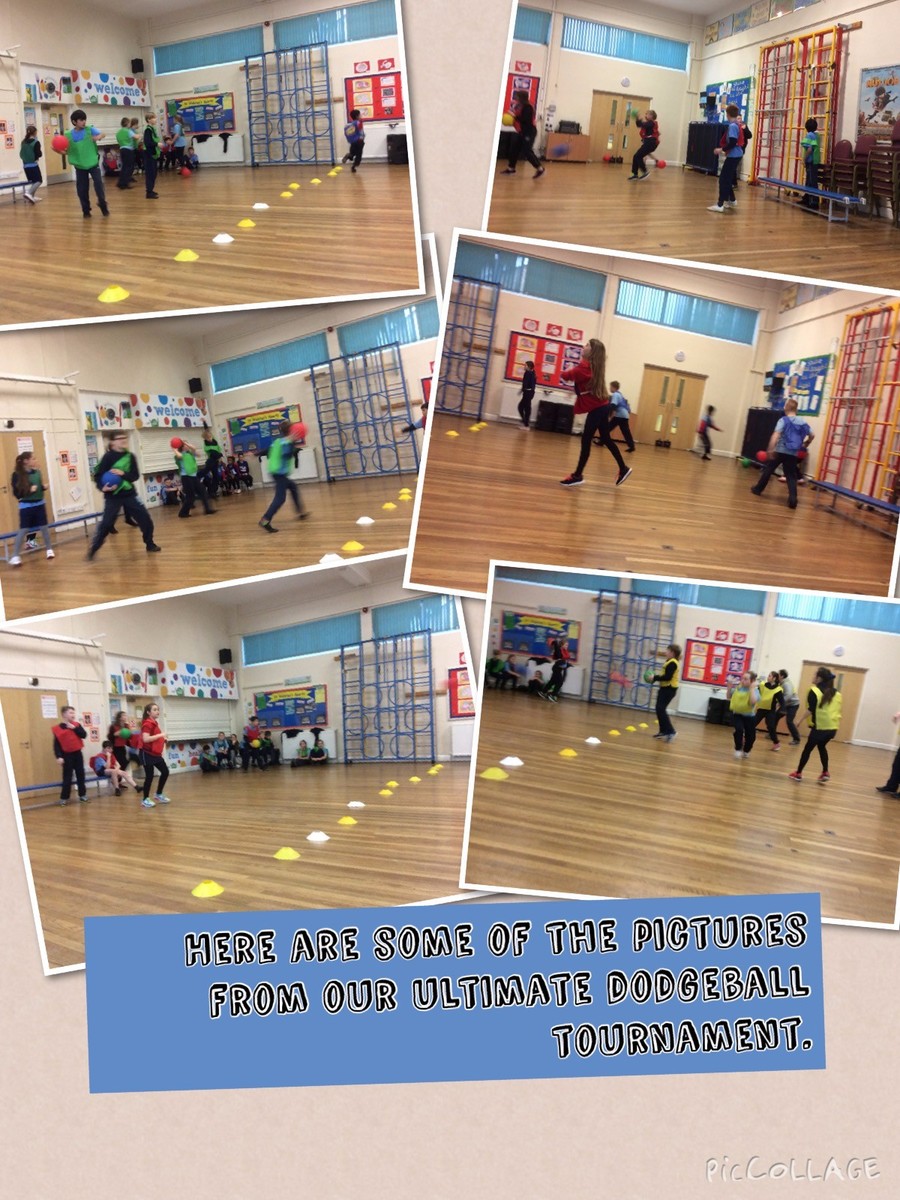 Sports Day 2017!
Yet again, we had another very successful sports day. The day began and the weather didn't look promising. It rained throughout the first event, however; once this was over, the sun came out and we were able to enjoy the nice weather!
It was wonderful to see the children putting so much effort into their events and they also gave each other lots of support.
After the children had taken part in their events, there was a parent race and a teacher race. These races were extremely competitive; Mr Killeen was determined to win the parent race and had been preparing for it all week. Mr Glover jumped for joy in the teachers' sack race, winning the race while everyone else was falling over.
A big thank you goes to all who helped organise Sports Day.
Early Years Celebrates Sports Day 2017!
EYFS enjoyed a fantastic Sports Day. The children enjoyed themselves and we were so lucky to see so many parents, family and friends come along too! It was a perfect opportunity for the children to demonstrate the skills they have gained over the year!
Kwik Cricket
Summer 2017!
During the summer term, Mr Glover and Miss Shone organised a Kwik cricket competition for all children in KS1 and KS2. This tournament was very successful and saw lots of striking and fielding skills being put to the test.
To participate we asked the children to bring £1 donation in which was then given to the Sudan appeal to help with the current famine crisis they are suffering. We raised over £400s on the day of the event.
The house teams were very competitive within their classes and the overall winner was St David's.
A big well done to all who participated in this event!