Reading Scheme and Reading expectations.
Our school is using the new Oxford Reading Scheme for home reading books and some guided reading sessions. The new scheme will include books designed to support emergent readers, all the way up to level 6 readers. Children choose a book on their level, based on their own interests.
All pupils are expected to engage in daily reading at home for at least ten minutes and get their diaries signed by an adult from Nursery to Year 6. All children have age- appropriate reading diaries in which all home and school reading should be recorded. These are checked by staff daily.
Click here for some questions that you can use to support your child's reading comprehension at home.
There are lots of varied opportunities in school for reading daily, including reading for pleasure , one-to-one reading, group and shared reading, guided reading and reading in cross curricular contexts.
Each classroom has it's own reading area, with a wide range of reading material. Each class also has an author of the term focus. They are encouraged to find out about this author and try some of their books.
The main school library is packed with a HUGE range of texts for children to choose from. Children are encouraged to read their band book, and also a wide range of other material chosen by themselves.
Every time that we have a Key Stage assembly, each class teacher chooses a pupil who has demonstrated a real love of reading. They are rewarded in front of the rest of the school and parents with a certificate and a book prize.
Aims of the scheme
This reading programme is designed to give children the very best start. With systematic phonics at its heart, Oxford Reading Tree's well-loved characters, breadth and unrivalled support make this ideal for all readers.
Teach - using systematic phonics resources and training that really work
Practise - with more decodable readers than any other reading programme
Offer richer reading - through a huge selection of stories with children's best-loved characters
Bridge the gap - with support for the transition from phonics into richer reading
Make progress - through careful levelling
Support parents - with detailed inside cover notes in every title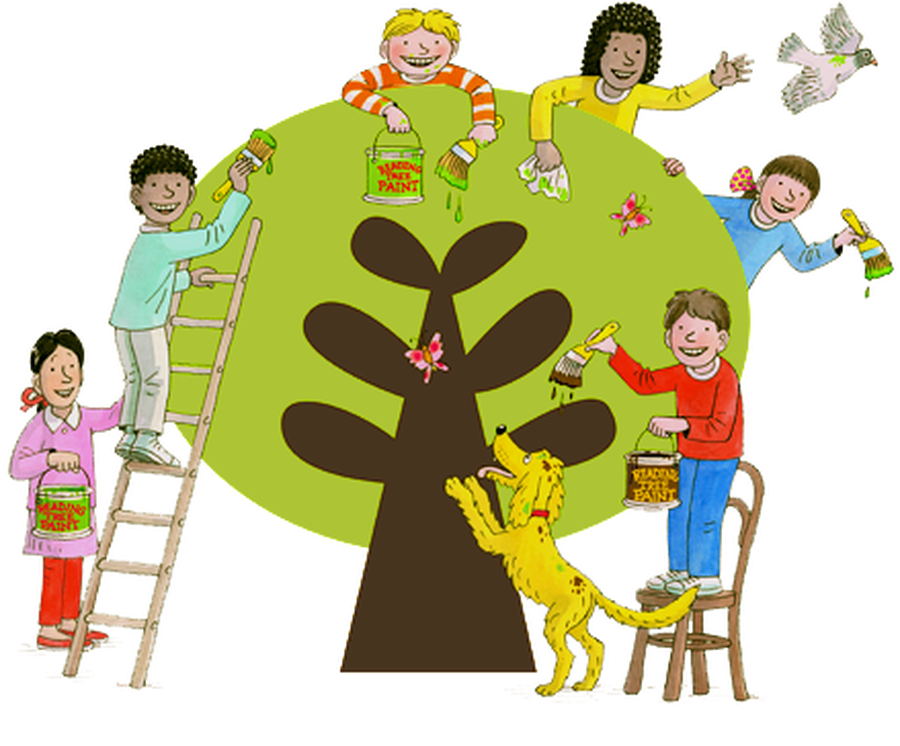 Guided Reading
Guided reading sessions are taught sessions where the teacher works with a group of children on specific reading objectives. The group work together to discuss deeper thinking questions, such as questions where children are required to infer and deduce. Teachers choose the texts carefully based on the ability and interests of the children in that specific group. Texts can be real-life texts such as brochures, newspaper articles, leaflets. They can also be extracts from quality texts. Sometimes staff use the Project X books for their guided reading sessions.
The Project X books include a range of fiction and non-fiction texts which are grouped into stages catered for children in every year group.
The scheme:
Includes amazing 3D illustrated character adventures that aim to get children reading for pleasure.

Addresses key issues across the whole school, including phonics, comprehension, developing talk, raising boys' achievement, early intervention and writing.

Is developed with the very best educational experts.
We think that Project X has been well received by children across the school.