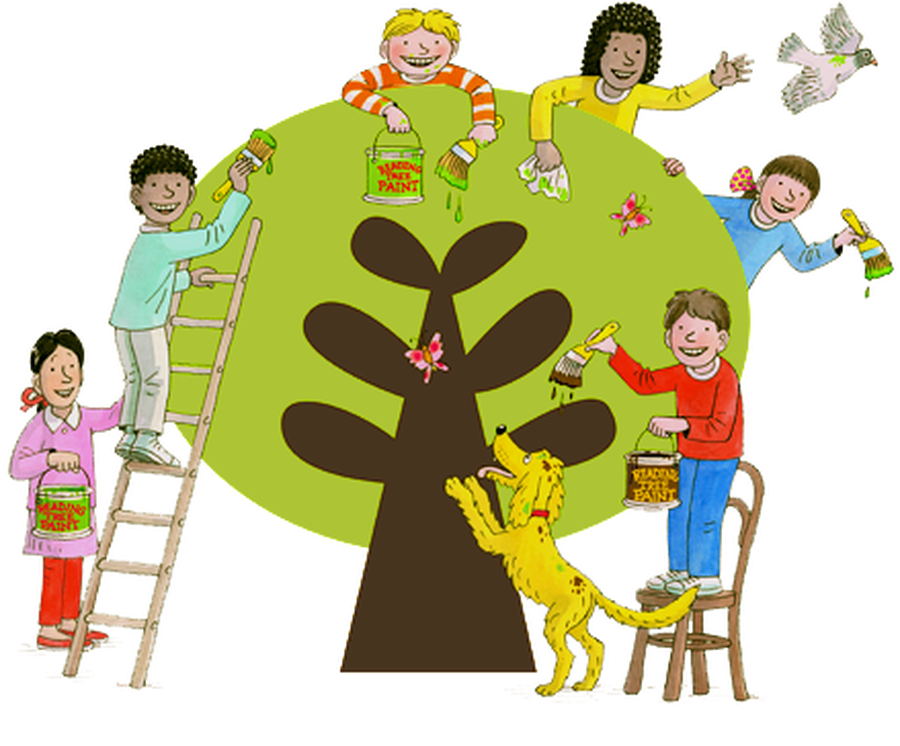 Our school is using the Oxford Reading Scheme for home reading books and some small group guided reading sessions. The scheme includes books designed to support emergent readers, all the way up to Year 6 Greater Depth readers. Children choose a book on their level, based on their own interests.
All pupils are expected to engage in daily reading at home for at least ten minutes and get their diaries signed by an adult from Nursery to Year 6. All children have age- appropriate reading diaries in which all home and school reading should be recorded. These are checked by staff daily.
Click here for some questions that you can use to support your child's reading comprehension at home.
There are lots of varied opportunities in school for reading daily, including reading for pleasure , one-to-one reading, group and shared reading, guided reading and reading in cross curricular contexts.
Each classroom has it's own age appropriate selection of reading material. The main school library is packed with a HUGE range of texts for children to choose from. Children are encouraged to read their band book, and also a wide range of other material chosen by themselves.
Every time that we have a Key Stage assembly, each class teacher chooses a pupil who has demonstrated a real love of reading. They are rewarded in front of the rest of the school and parents with a certificate and a book prize. We also run challenges such as Extreme Reading and Holiday Reading Marathons, in order to encourage reading out of term time.
Our English, History, Geography and Science work is often underpinned by high quality texts. Staff regularly share books with children.
We run workshops to help support parents with how to develop your child's understanding and fluency when reading with them at home. These workshops will be advertised through the School Jotter app and our school Facebook page!
Aims of the scheme
The Oxford reading programme is designed to give children the very best start. With systematic phonics at its heart, Oxford Reading Tree's well-loved characters, breadth and unrivalled support make this ideal for all readers.
Teach - using systematic phonics resources and training that really work
Practise - with more decodable readers than any other reading programme
Offer richer reading - through a huge selection of stories with children's best-loved characters
Bridge the gap - with support for the transition from phonics into richer reading
Make progress - through careful levelling
Support parents - with detailed inside cover notes in every title
Guided Reading and Additional Support
From Year 2 upwards, children receive Quality First Teaching in the form of whole class guided reading. These sessions are carefully planned to include high quality real texts; lots of chance to discuss, clarify and investigate any new vocabulary; opportunity to respond to literal and inferential questions and chance to answer a question with a more 'in depth' response, as well as chance to engage in other activities to support the understanding of the text. Children record their work from these sessions in a reading journal. Texts often link to the English and Humanities learning, and are always carefully selected to ensure that they engage children.
All children in Year 1 engage in small group reading sessions at least once weekly, which focus on decoding and retrieval. 1 to 1 reading coaching is much more regular in Year 1, with a focus on fluency and basic retrieval of information. Class reading journals record evidence of individual pupils' decoding and retrieval skills.
For children who need additional support, there are lots of interventions available. A 8.30am breakfast reading club is available for Years 2-6. Specific children are identified and these sessions are led by TAs, who have all been trained to lead the Reading Rocketeers and Reading Explorers programmes. They focus specifically on improving children's vocabulary and retrieval, inference and deduction skills. In addition to this, children who require additional support receive this in the form of additional small group guided reading sessions and regularly 1 to 1 coaching. We believe that regular 1 to 1 reading, based on Ericsson's 10,000 hour rule, underpinned by the belief that a person needs 10,000 hours practice of a skill in order to master it, will improve children's confidence, accuracy and fluency. We also recognise that it enables teachers, TAs and parents to have a good understanding of their child's strengths and weaknesses in reading, and makes children feel that their reading is valued.