PE at home
We are here for all of your PE Homeschooling needs! During this time, it is important to activity to your children's daily routine. On this page there are different challenges for them to complete, some ideas of easy activities at home and links to useful websites.
Your Weekly Sports Challenge!
Each week we will post a new 60 second sports challenge for your children to practise and perfect each week. There is an opportunity for your child to submit their scores for the week and compete against other Newcastle Schools.
Two challenges this week! Monday 8th Feb - Friday 12th Feb
Submit your results to: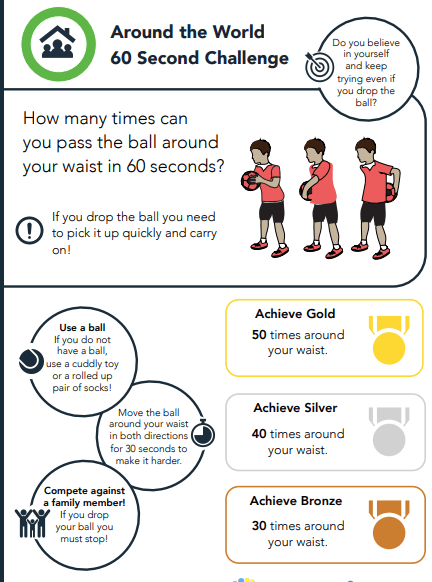 Two challenges this week! Monday 1st Feb - Friday 5th Feb
Submit your results to: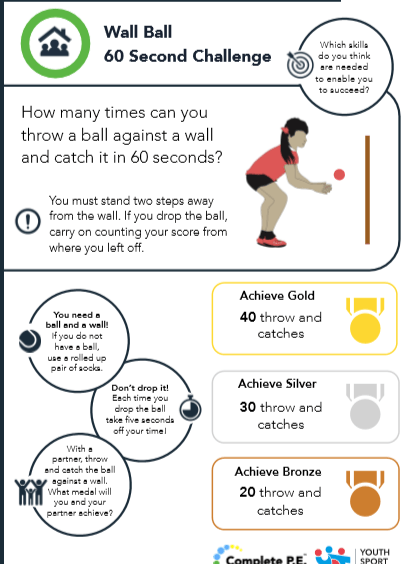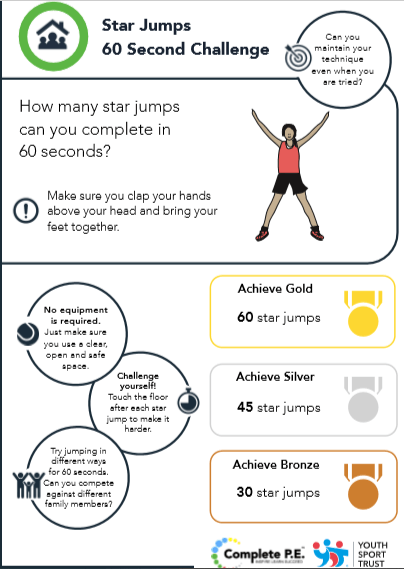 Monday 25th Jan - Friday 19th Jan
Submit your results to:
https://docs.google.com/forms/d/e/1FAIpQLSdzF5nprLpHlJRn0ywK7ny2Q09K43EpJebQnufv1keNFikSvw/viewform?usp=sf_link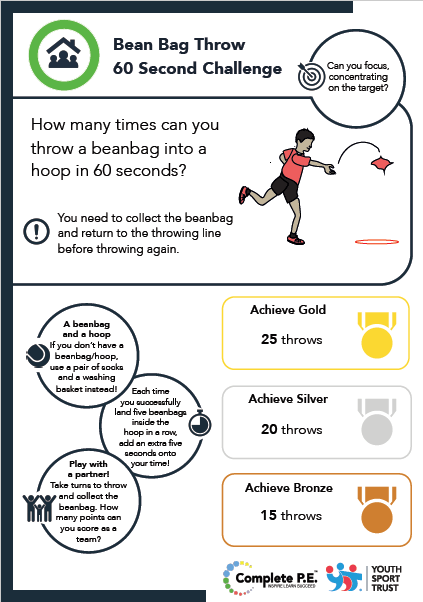 Virtual 3 Peaks Challenge
Give some purpose to your daily walks. Record how many kilometres you cover each day and see if you can walk the distance of the 3 peaks!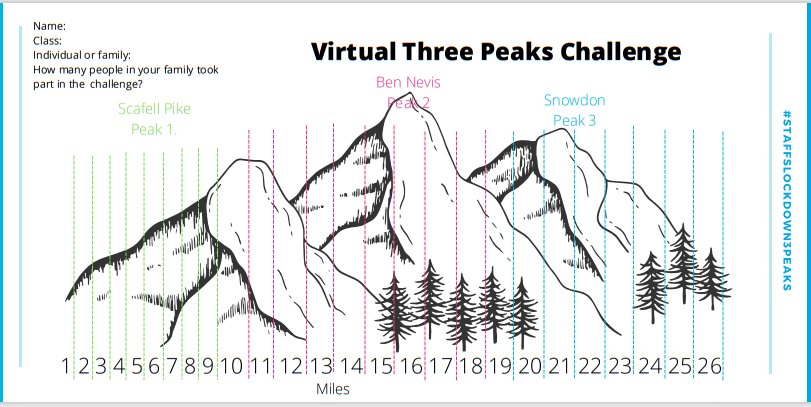 Find out more information here.
Email your completed challenges to: year4@stwulstansprimary.co.uk
Some useful websites for PE at home:
Click on the links to take you to the relevant sites.
Cosmic Yoga - A relaxing yoga channel which engages children with a story/theme alongside the yoga.
Just Dance - Videos for children to dance along with.
Andy's Wild Workouts - For the younger children, an exploration of how different animals move.
Super movers - Lots of videos which combine education and exercise.
Koo Koo Kangeroo - A comedy dance duo to get everyone moving.